Movie News
Richard Gere joins 'Amelia' and 'Brooklyn's Finest'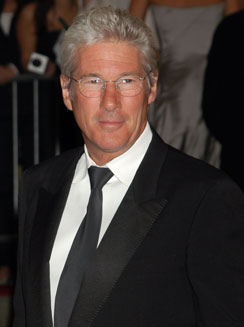 Richard Gere has agreed to star in the biopic 'Amelia' and cop drama 'Brooklyn's Finest'.
'Amelia' focuses on the life of aviator Amelia Earhart and her husband George Putnam. Earhart vanished over the Pacific Ocean while trying to circumnavigate the globe in 1937.
Hilary Swank has already signed to play the lead role and act as executive producer.
Mira Nair will direct Amelia from Ron Bass's screenplay.
'Brooklyn's Finest' revolves around three unconnected New York cops who find themselves drawn to the same dangerous location.
Ethan Hawke and Don Cheadle co-star in the film, which will be directed by Antoine Fuqua.