Movie News
Richard Jenkins Set to Re-team with Josh Radnor on Liberal Arts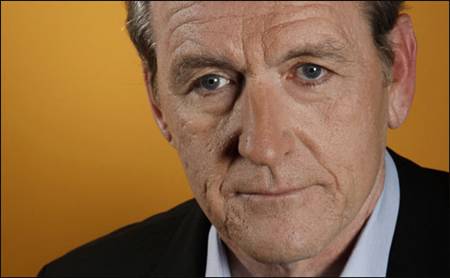 After playing the recently dead patriarch Nathaniel Fisher on the HBO funeral drama series Six Feet Under, Richard Jenkins has since established himself in Hollywood by appearing to take the lead roles in the movies The Visitor and The Cabin in the Woods.
Renowned character actor is as busy as ever and will reportedly re-team with his HappyThankYouMorePlease director Josh Radnor for comedy titled Liberal Arts. Like Happythankyoumoreplease, Josh Radnor will direct, wrote, and star opposite Elizabeth Olsen who grabs everyone's attention at this year's Sundance with Martha Marcy May Marlene.
New indie romantic comedy centers on a 35 year-old man Jesse Fisher (Josh Radnor), admissions worker at a Gotham college who still yearns for the life of a college student. When a 19-year-old college student named Zibby (Elizabeth Olsen) falls for the older man, she tries to make it work with him. Despite their shared passion for music and literature, the girl's immaturity makes it impossible for her to see the obvious obstacles. Now they both must come to terms with their age and responsibilities.
Jenkins will play Jesse's beloved college professor who introduces Jesse to Zibby's family at his retirement party. Also joining the cast, John Magaro as a depressed college student who befriends Jesse; Michael Weston (Garden State) will play one of his NYC friends and Twilight actress Elizabeth Reaser will play a bookstore employee and possible love interest for Radnor.
John Magaro will also next star alongside James Gandolfini in Twylight Zones — the period drama will center on Magaro's character, the lead singer of a teenage rock 'n' roll band and will be a feature debut of David Chase, creator of The Sopranos.
Radnor is set to start shooting this June during the break from How I Met Your Mother.
Hope this helps. Watch Richard Jenkins earned his first Oscar nomination for portraying a professor caught up in the troubles of illegal immigrants:
[youtube]http://www.youtube.com/watch?v=KY0FEt3mBog[/youtube]
The Visitor Trailer