Movie News
Philip K. Dick's THE MAN IN THE HIGH CASTLE Will be Adapted by Ridley Scott for Syfy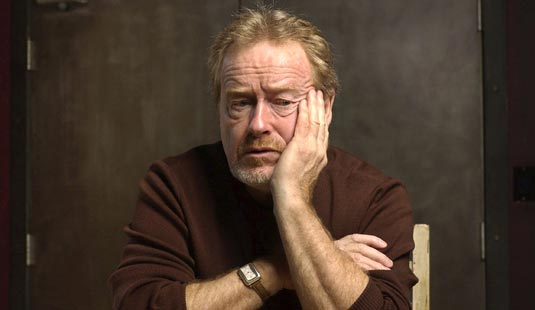 Ridley Scott's Scott Free Productions is adapting the famous sci-fi author Philip K. Dick's The Man in the High Castle as a four-hour miniseries for cable network Syfy, which will be written and exec produced by The X- Files' writer, Frank Spotniz. FremantleMedia international will handle distribution of the series.
The story is set in an alternate history in which Nazi Germany and Japan were victorious in World War II. Set in 1962, the Axis Powers occupy the United States, where fascism rules and the few surviving Jews hide under assumed names.
"The Man in the High Castle is one of Dick's most imaginative and captivating works and certainly one of my favorites. I am pleased to team up with the singular Frank Spotnitz and Syfy, Headline Pictures, Electric Shepherd and FremantleMedia International to bring this epic to audiences who will find this story as intriguing and riveting as we do," said Ridley Scott.
"Alternate history stories are part of an amazing and intricate genre of sci-fi," said Mark Stern, president of original content for Syfy and co-head of original content for Universal Cable Productions. "When done well, there's nothing better; and I can't think of better creative talent to bring Philip K. Dick's fascinating alternate-history thriller to life than Ridley Scott and Frank Spotnitz."
As the things are right now, I doubt that the said alternate reality would be much different from today's. What say you?