Movie Photos
WATCH: Teaser Trailer For Stefano Milla's Sci- Fi Horror SOLID STATE: Meteorite Hunters, Be Careful Of What You Touch!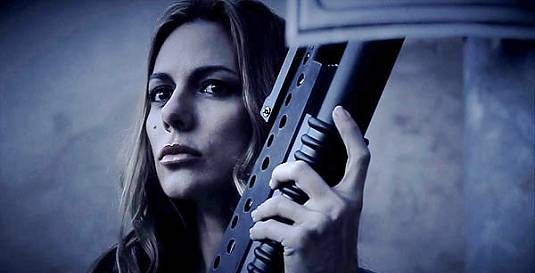 Meteorite explodes over Russia, more than 1,000 injured – remember that news? It was just four days ago for God's sake! Well, check this out – today we're here to have a little chat about meteorites, but in a little bit different way. We have a teaser trailer for the upcoming sci-fi horror titled Solid State, which comes from Italian director Stefano Milla and has a quite simple message – be careful of what you touch! In other words – meteorite hunters, watch out!
Stefano Milla directed the movie from a script written by Gero Giglio, and as I said – the whole thing revolves around a meteor fragment that falls to Earth near a remote village. As you already guess – that thing soon infects the townspeople and then the horror-part of the story comes in. [jwplayer mediaid="138358″] Or, if you prefer the official synopsis:
A large meteor is headed straight toward Earth. In an attempt to save the planet, an international defense team launches a missile to destroy the meteor. It works – except a small piece of the meteor lands in a remote part of Europe. An American rock band is touring through Europe when the meteor falls nearby. Soon, nearly everyone in the area is mysteriously infected. Sickness leads to death. The band tries to escape the area before they, too, become infected. But the only way to escape is to defeat this alien outbreak.
Solid State stars Suzi Lorraine, Ava Brunini, Diego Casale, Barbara Braconi, Gianluca Iacono, Stewart Arnold and Vivica A. Fox. The movie is still without an official release date but as usual – with every new update we'll be back, so make sure you stay tuned!