Movie News
Robert De Niro in David O. Russell's The Silver Linings Playbook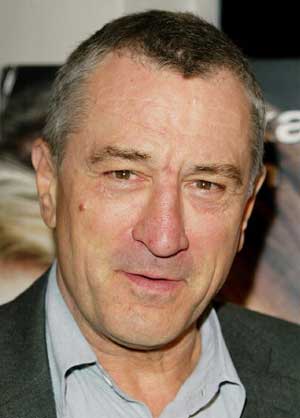 The Silver Linings Playbook
is a project that we already wrote about, but as you already know, when every interesting rumor comes to us, we're here to share it with you immediately. So, check this out! It looks that director
David O. Russell
wants another big name to star in his upcoming project, and I'm sure you'll be happy to hear that it's legendary
Robert De Niro
! As Variety reports, Russell revealed: "I was in a meeting with Mr. De Niro. Possibly about 'The Silver Linings Playbook: A Novel,'" and also added: "When you are involved in these kind of things, it expands your world, which is always a good thing. Anything that keeps your head out of your ass and keeps you connected to other people and helping other people is a good thing. You know, because in Hollywood you can get your head stuck up your ass." Interested explanation, indeed. But let us remind you that The Silver Linings Playbook will follow "Pat Peoples who is down on his luck. The former high school history teacher has just been released from a mental institution and placed in the care of his mother. Not one to be discouraged, Pat believes he has only been on the inside for a few months – rather than four years – and plans on reconciling with his estranged wife." We're definitely interested to hear some confirmation about the names involved in this project as soon as possible. As we previously reported,
Mark Wahlberg
is already set to star as Pat Peoples, while
Angelina Jolie
is (still) interested to play his wife. When it comes to De Niro, Russell did not mention which part De Niro might be playing, but we're definitely going to keep an eye on the whole thing! So, make sure you stay tuned!