Movie Photos
Robert Downey Jr. as Sherlock Holmes First Look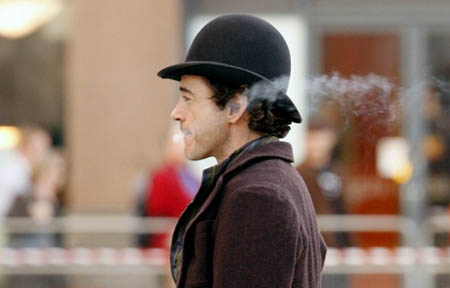 Take a look at these first pictures of Robert Downey Jr. on set filming "Sherlock Holmes" in Central London.
Guy Ritchie's "Sherlock Holmes" will also star Jude Law as Dr Watson, Kelly Reilly as his love interest Mary. The bad guys will be Rachel McAdams as Irene Adler and Mark Strong as Blackwood.
You can see more pictures here – Just Jared

"Sherlock Holmes" is scheduled for release in October 2009.