Movie News
Robert Downey Jr. to play Zeke Jackson in 'Cowboys and Aliens'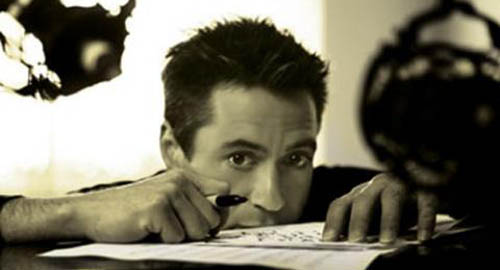 Robert Downey Jr.
has been rumored to be reprising his role in "
The Avengers
" as well as to be considered in depicting Playboy mogul Hugh Hefner in "
Playboy
". Now, the acclaimed actor is reported to be eyeing another movie project. Robert Downey Jr. has been said to be in final negotiation to star in a developed action fantasy movie entitled, "
Cowboys and Aliens
". If the negotiation goes through, he will portray a former Union Army gunslinger called
Zeke Jackson
. "Cowboys & Aliens" derives from a graphic novel written by
Fred Van Lente
and
Andrew Foley
from an original idea by Rosenberg. The story centers on an Old West battle between the Apache and Western settlers, including a former Union Army gunslinger named Zeke Jackson (Downey), that is interrupted by a spaceship crashing into the prairie near Silver City, Ariz. The story draws a parallel between the American imperialist drive to conquer the "savage" Indians with its advanced technology and the aliens' assault on Earthlings, who must join together to survive the invaders' attack. Imagine Entertainment partners Brian Grazer and Ron Howard are producing, according to
The Hollywood Reporter.