Movie News
ROCKY Spinoff CREED Is Coming, Michael B. Jordan To Play Apollo's Grandson
Now, before you say –
nooo God, please no
, let me first inform you that you have absolutely nothing to worry about, 'cause
Sylvester Stallone
is once again on board to play
Rocky Balboa
! Of course, he would play a retired fighter-turned-trainer this time, but that's exactly what the upcoming
Creed
movie (aka
Rocky spinoff
) is all about: the grandson of Apollo Creed is now ready to fight! And another good news is that
Ryan Coogler
, man who stands behind
Fruitvale Station
is set to direct the whole thing from a script that he's going to write with
Aaron Covington.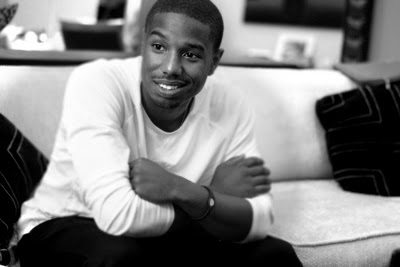 Michael B. Jordan
(who plays Oscar Grant in the acclaimed
Sundance
picture) is on board to play Creed's grandson. According to the latest reports, Coogler intends for
Creed
to be his directorial follow-up to
Fruitvale
, so the intention is to make it happen quickly.
MGM
is behind the project, and the film will be produced by Irwin Winkler and Robert Chartoff, (who produced the original), along with Stallone and Kevin King. Thanks to
Deadline
, we have even more details about the upcoming movie:
Raised in an upper-crust home thanks to the ring riches earned by his grandfather, Creed's grandson doesn't have to box and his family doesn't want him to. Yet, he has the natural instinct and gifts and potential that made his grandfather the heavyweight champion until Rocky Balboa took his crown in 1979′s Rocky II. Creed's grandson needs a mentor and turns to Balboa, who is out of boxing completely and not eager to return.
As a huge
Rocky
fan – I have to say that this sounds a bit shocking, but (let's be honest) promising as well. After all, remember what Apollo said:
You know Stallion…It's too bad we've got to get old.