Movie News
Rooney Mara to Replace Carey Mulligan in Spike Jonze's Untitled Film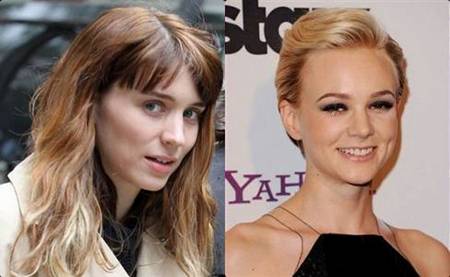 The Girl with the Dragon Tattoo star Rooney Mara is in final negotiations to join the film, which will reteam the distinctive writer Charlie Kaufman and Spike Jonze ten years after they last collaborated on original comedy Adaptation.
Oscar nominee Mara will be taking over the role from Carey Mulligan who has bounced out of the movie due to scheduling conflicts (or perhaps she and Mumford & Sons singer have reportedly tied the knot).
Whatsoever, once she finishes her work on Steven Soderbergh's The Bitter Pill, Mara will join a cast that already includes Joaquin Phoenix, Amy Adams and Samantha Morton.
The Jonze new project will come presumably before shooting gets underway on Lawless because she is reportedly involved in the next Terrence Malick film, as well as she's still on board for The Girl Who Played With Fire, the Dragon Tattoo sequel that is set to shoot at the end of this year.
The story of Jonze untitled film follows a man who falls in love with the voice of a computer. Details on Mara's role are unknown.
Stay tuned.
[youtube]http://www.youtube.com/watch?v=0HtZ2M4e_AM[/youtube]