Movie News
Rowan Joffe to Adapt Agent Zizag, Mike Newell to Direct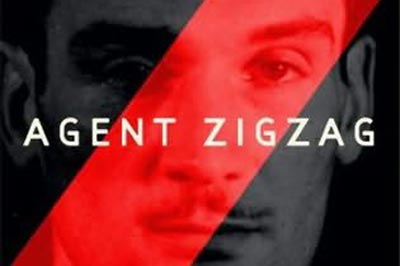 Finally some update on Mike Newell's upcoming Agent Zizag adaptation!
And this time, we're here to report that Rowan Joffe, best known for his work on Brighton Rock project, will pen the adaptation of this non-fiction novel based on the book by Ben MacIntrye. This is quite interesting story indeed, so make sure you check out the rest of this report for more details.
Agent Zigzag tells the true story of Eddie Chapman, a pre-war criminal and wartime spy, who, during the Second World War offered his services to Nazi Germany as a spy and a traitor whilst intending all along to become a British double agent. As we said, this project is based on Ben MacIntyre's book, and here's a full synopsis of it:
"London Times associate editor Macintyre adroitly dissects the enigmatic World War II British double agent Eddie Chapman in this intriguing and balanced biography. Giving little thought to the morality of his decision, Chapman offered to work as a spy for the Germans in 1940 after his release from an English prison in the Channel Islands, then occupied by the Germans.
After undergoing German military intelligence training, Chapman parachuted into England in December 1942 with instructions to sabotage a De Havilland aircraft factory, but he surrendered after landing safely. Doubled by MI5 (the security service responsible for counterespionage), Chapman was used to feed vital disinformation to the enemy and was one of the few double agents to delude their German handlers until the end of the war.
Meticulously researched – relying extensively on recently released wartime files of Britain's Secret Intelligence Service – Macintyre's biography often reads like a spy thriller. In the end, the author concludes that Chapman repeatedly risked his life and provided invaluable intelligence, but it was never clear whether he was on the side of the angels or the devils."
And you? What do you think about the Agent Zizag adaptation?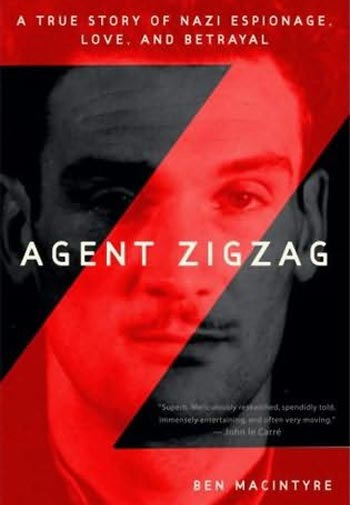 Agent Zizag