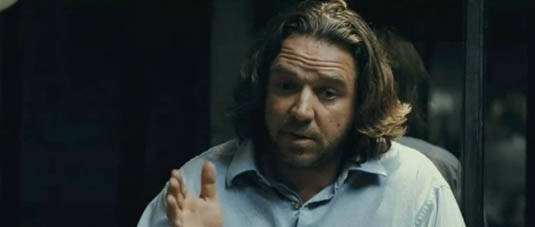 Universal Pictures has released the trailer for "State of Play," the new crime thriller, based on the BBC mini-series of the same title, starring Russell Crowe and Ben Affleck. The movie is directed by Kevin Macdonald from the screenplay adaptation by Tony Gilroy and Matthew Michael Carnahan.
The film tells the story of a team of investigative reporters work alongside a police detective to try to solve the murder of a congressman's mistress.
Ben Affleck, who replaced Edward Norton, plays the fast-rising politician who is caught up in a murder conspiracy. Crowe plays a journalist who is investigating the killing. Brad Pitt was attached to play the reporter role but also dropped out at the last minute.
"State of Play" which will hit theaters on April 17, 2009 also stars Jason Bateman, Rachel McAdams, Helen Mirren and Robin Wright Penn.