Movie News
Ryan, D'Onofrio, Jones and 50 Cent Join Schwarzenegger and Stallone in THE TOMB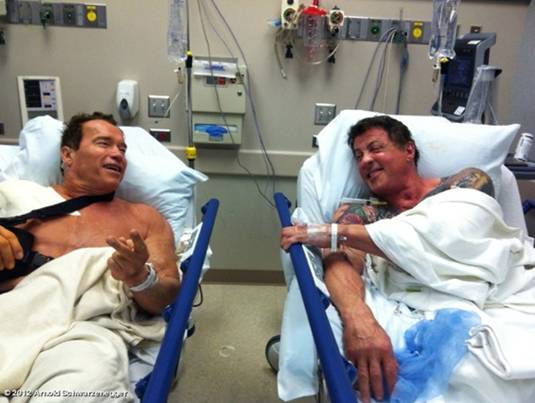 After working together for the likely-direct-to-DVD movie Fire with Fire, Vincent D'Onofrio, Vinnie Jones and 50 Cent have all signed on for Mikael Hafstrom's action-thriller The Tomb, which has also cast Oscar nominee Amy Ryan as its female lead.
The thesps join Sylvester Stallone and Arnold Schwarzenegger (acting together for the first time in a non-cameo appearance), as well as Jim Caviezel.
The testosterone-filled story follows a structural security expert (Stallone) who is framed for a crime and put in a high-security prison of his own making. He then begins a mission that will not only help him escape his tomb, but to find out who put him there.
Ryan, a nice addition that indicates Hafstrom's intent on finding the right actor instead of casting a twentysomething supermodel is set as the film's female lead, and she'll play 'Stallone's business partner and potential love interest;' D'Onofrio will play the deputy director of the Prisons Bureau, the man who convinces Stallone to build his final prison before retirement; and Jones is set in a villainous role as a ruthless, brutal guard that Stallone has to deal with.
The report doesn't give character details for the character played by Jackson. The rapper-turned-actor has had incredibly bad luck with Hollywood features since.
The script for The Tomb was written by Miles Chapman with Jason Keller providing a rewrite.