Movie News
Ryan Reynolds In Talks To Lead THE VOICES?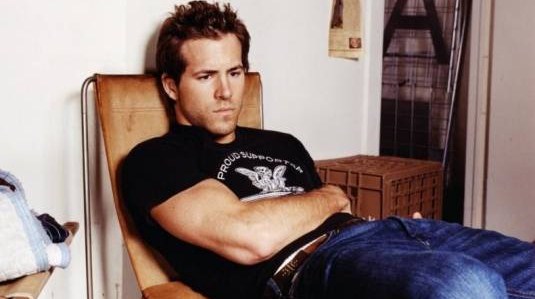 Let's talk about
Ryan Reynolds
without mentioning
Blake Lively
for a second? Oh, shit! We've just mentioned her again! Never mind, we're here to report that Reynolds is in some serious negotiations to star in
Marjane Satrapi
's upcoming movie titled
The Voices
. And, apparently the whole thing is already being described as a psychological thriller. Or something like that. So, if negotiations work out, Reynolds would come on board to play character named Jerry Hickfang, described as a bizarre man who works at a bathtub factory and pines for the woman in accounting. When their relationship takes a violent turn for the worse, Jerry consults with his evil talking cat and kind talking dog to get him out of this situation, that eventually leads to his salvation. In case this story already sounds weird to you – don't worry, there's nothing wrong with you, it's just that
Michael R. Perry
(man behind
Paranormal Activity 2
) wrote the screenplay, which, by the way, landed on the Black List. Mandalay Vision is behind
The Voices
, and production is scheduled to begin early next year.