Movie News
D.J. Cotrona and RZA in Negotiations To Join The G.I. Joe 2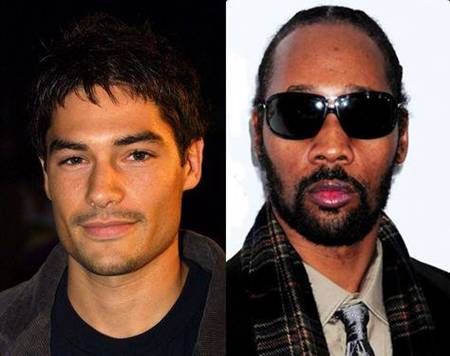 Are you interested in the G.I.Joe movie were characters are as plastic as the toys that inspired them? Yes! Okay then, you're lucky. Dwayne "The Rock" Johnson announced on Twitter that he has signed on for the new film as well as former rapper RZA and actor D.J. Cotrona are in talks to team the upcoming G.I. Joe 2.
French actress Elodie Yung (District 13: Ultimatum) will also play a ninja member of the Joe squad named Jinx. Johnson is in talks to play Roadblock while Channing Tatum returns as Duke. Cotrona will be wearing a beret while supposedly portraying hard core Joe's Warrant Officer and a gifted tactician called Flint.
RZA is up for the part of Blind Master, the ninja sensei master that is responsible for training Jinx and Joe commandoes Snake-Eyes.
Paramount's new G.I. movie will be directed by Jon Chu (Justin Bieber: Never Say Never). The sequel is going to be shot in 3D from a script penned by Zombieland scribes Rhett Reese and Paul Wernick.
G.I. Joe 2: Cobra Strikes is slated for August 10, 2012 release. The sci-fi film is set to go into production soon.
Not so long ago, Cotrona appeared with Tatum in the film Dear John (2010). In February he was cast as Detective John Stone in the ABC pilot 187 Detroit. Unluckily, his character was killed in Stone Cold, the sixteenth episode of the series.
As for RZA, his credits include small parts in American Gangster, The Next Three Days and Repo Men, and he played the title role in The Man with the Iron Fists with Russell Crowe, which RZA also helmed and wrote.
Watch GI Joe: Rise of the Cobra movie trailer (2009)
[youtube]http://www.youtube.com/watch?v=abQM31QCufI[/youtube]
G.I. Joe Official Trailer