Movie News
Sacha Baron Cohen to Join DJANGO UNCHAINED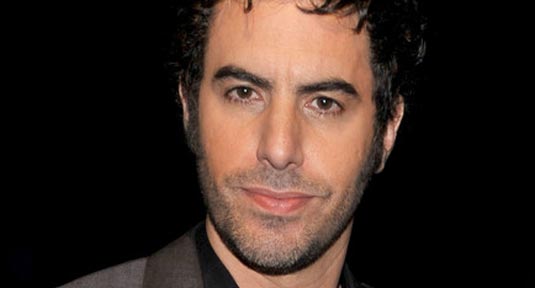 How bizzare.
Sacha Baron Cohen
is in some serious negotiations to join the cast of
Django Unchained
. Yeah, that's right, that's strange, that's awesome? Don't know, I'm still surprised but there you go, the cast of
Quentin Tarantino
's upcoming project is getting bigger. Which is good actually. I mean if Borat is good enough for Scorsese's Hugo, he's good enough for Django as well. Anyway, you already know that Django Unchained follows a slave-turned-bounty hunter, played by
Jamie Foxx
, who's on a mission to rescue his wife from her sadistic slavemaster.
Kerry Washington
stars as Django's wife while
Leonardo DiCaprio
is on board to play that evil plantation owner. As for the latest addition, Baron Cohen jumps in to play Scotty, a gambler who buys Django's wife as a female companion. Guys from Variety say that the part is small, but it looks that Tarantino was very particular on who he wanted to play it, given the character's importance to the story. What makes me happy is that the rest of the cast is great and it includes
Samuel L. Jackson, Christoph Waltz, Joseph Gordon-Levitt, Kurt Russell, Don Johnson, Kerry Washington, Anthony LaPaglia, Tom Savini, Dennis Christopher, Laura Cayouette, RZA, M.C. Gainey, Misty Upham, Tom Wopat, James Remar, James Russo, Todd Allen
and
Rex Linn
. Django Unchained comes to theaters on December 25th, 2012.