Movie News
Safady Entertainment Acquires Film Rights to "Cobra 405"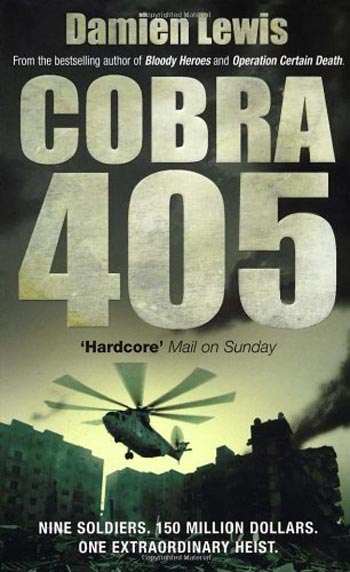 Safady Entertainment has announced that it has just acquired the rights to the Damien Lewis novel "Cobra 405."
"Cobra 405" (originally published in 2007 as "Cobra Gold") is set in the mid 70's in war-torn Beirut and based around what is still regarded as the world's largest unsolved bank heist. Under the cover of a massive firefight, a band of highly skilled members of the SAS, blast their way into the British Bank of the Middle East. On their escape, however, things start to go horribly wrong and they are forced to hide the loot in order to save themselves. Two years later, the raiders return to retrieve the gold only to find they are up against a ruthless enemy hell-bent on finding it before they do.
"We're excited to tell such a thrilling, fast paced story," said producer Gary Safady, adding: "It's a story that is pumped with all sorts of twists and turns, – it's sure to fuel the adrenaline junkie in everyone!"
Safady Entertainment has secured Paul Leyden and Morgan O'Neill, the team behind the upcoming movie "The Factory," starring John Cusack, to write the screenplay.
"When Paul and Morgan came to us with this incredible story, we knew right then and there we were going to make it," adds Safady.
The name of the film is still yet to be determined. Pre-production on this action-thriller is expected to begin December 2011. Principal photography is scheduled to begin March 2012.
"It's always exciting when compelling commercial material comes across your desk," says Safady's producing partner Craig Chapman.

"Good material and good writing fuel our business. We have been blessed to have the ability to work with such great talent and to be working with both Paul and Morgan on Cobra, it's very exciting for us!" he added.
Paul Leyden is represented by Paradigm and Code. Morgan O'Neill is represented by Paradigm and Generate. Both are represented by attorney Matt Rosen.
Cobra Gold Synopsis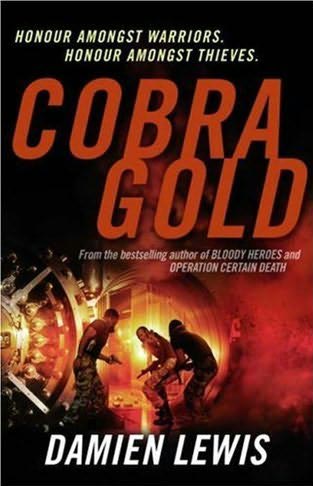 It is 1976, war-torn Beirut. Under the cover of a massive firefight, an unknown band of armed men blast their way into the Imperial Bank of Beirut. Over the next 48 hours, they load up three trucks with gold bullion, and the raiders and the loot disappear forever. Two weeks earlier, a young SAS Major newly arrived in The Regiment had tasked his men with scoping out just such a Beirut bank robbery – strictly as an exercise only. But when SAS veteran Luke Kilbride presented his plan for the heist, the Major tore it apart as being a, 'useless piece of crap'. Kilbride didn't appreciate this jumped-up officer telling him he was a fool. Neither did the men in his unit. Together, they decided to prove the Major wrong and rob the bank anyway, as a freelance operation. But whilst the heist went like clockwork, that was just the start of things going badly wrong for Kilbride and his men. Eventually, they are forced to hide the loot and make their getaway. Thirty years later, Kilbride and his team are planning their return. The only problem is that a powerful and ruthless enemy is hell bent on finding the gold before them. Kilbride dreams up a cunning and audacious decoy mission to lead them away from the loot – and so begins a race against time to get to the gold before the deadly Black Assassins group can catch up with them.