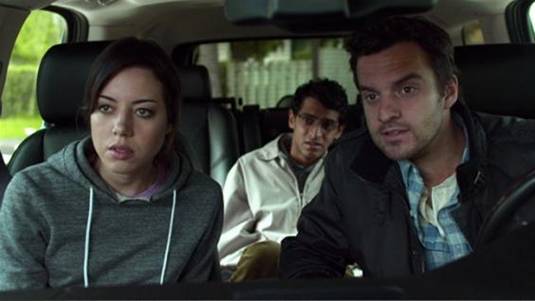 Safety Not Guaranteed is truly funny and offbeat in a low-key way upcoming Colin Trevorrow-directed romantic dramedy.
At the Sundance Film Festival in January the film was nominated for a Grand Jury Prize and took home the Waldo Salt Screenwriting Award, therefore, the flick was quickly picked up for distribution.
A time-travel comedy starring Aubrey Plaza and Mark Duplass is based on a wacky real-life classified ad placed in Backwoods Home Magazine that follows a trio of magazine employees sent to investigate the ad seeking a partner for time travel. Darius (Plaza), a cynical aspiring intern, poses as a candidate to accompany Kenneth (Duplass), a paranoid, but compelling loner, but her motivations become confused when she develops feelings for him and begins to wonder whether he is really building a time machine.
New Girl's co-star Jake Johnson plays Plaza's boss editor, while the other intern is played by Karan Soni who shared his thoughts on film's storyline:
I've been calling this the most ridiculous yet awesome misfit time travel relationship comedy ever made, which in itself is ridiculous. The fact of the matter is that there is no other movie I've seen quite like this. Sure, the whole 'is he insane or is he really –insert some sci-fi thing here'plot has been used before… but Safety does it a bit differently; not like you've seen before.
Warm and weird comedy Safety Not Guaranteed hits theaters on June 8th, 2012.
The trailer and poster are now online.
[youtube]http://www.youtube.com/watch?v=-rrVvoMAJdw[/youtube]