Movie News
Sally Field Will Play Mary Todd Lincoln in Steven Spielberg's Lincoln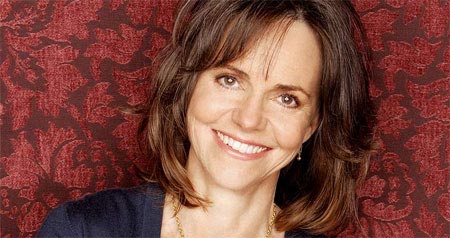 It's official! Sally Field will play Mary Todd Lincoln in Steven Spielberg's upcoming Lincoln biopic.
Field will join previously announced Daniel Day-Lewis, who has been cast to play Abraham Lincoln in the Spielberg film. We definitely think that she is the perfect actress to portray wife to the 16th President of the United States, and it looks that director Spielberg shares our opinion since he revealed:
"I'm excited to be working with Sally for the first time. I've admired her films and she has always been my first choice to portray all the fragility and complexity that was Mary Todd Lincoln."
On the other hand, Sally Field, a two-time Academy Award winner as Best Actress in a Leading Role for her roles in Places in the Heart and Norma Rae said:
"To have the opportunity to work with Steven Spielberg and Daniel Day-Lewis and to play one of the most complicated and colorful women in American history is simply as good as it gets".
The screenplay for the upcoming biopic comes from Pulitzer-Prize winning playwright and screenwriter Tony Kushner, who wrote the screenplay based on the book Team of Rivals by Doris Kearns Goodwin.
The film will focus on the political collision of Lincoln and the powerful men of his cabinet on the road to abolition and the end of the Civil War, and it will be produced by Kathleen Kennedy and Steven Spielberg.
Filming on Lincoln is expected to begin in the fall of 2011 for release in the fourth quarter of 2012.