Movie News
Sam Raimi Directs The POLTERGEIST Remake As Well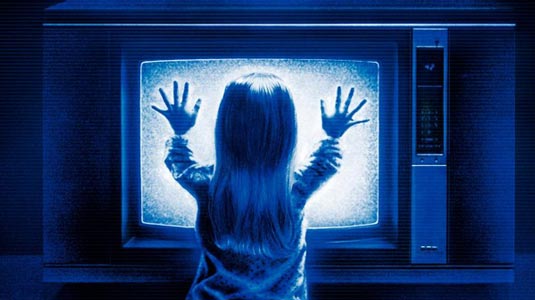 As we reported recently, the remake of vintage haunted house horror, Poltergeist, has been scripted by David Lindsay-Abaire (Rabbit Hole, Oz, The Great and Powerful and Rise of the Guardians) and is produced by Sam Raimi.
We weren't sure if he will also direct it, but now, it has been confirmed that he will take on the helming, too.
It's a mighty combination. If Lindsay-Abaire can bring the strong sense of family dynamics and drama that this story could really benefit from, Raimi could certainly bring the spookshow stuff. There will be plenty of new stuff to say about suburbia, and families' relationships to TV too (say, TV turning them into – not literally and pardon the pun – zombies).
Now there's only casting left before the production can begin.
As far remakes go (and you've read a numerous number of time my opinion on them, heheh), this is one I'm very excited about. How 'bout you?