Movie News
Samuel L. Jackson and Vet Gerald McRaney Both on for DJANGO UNCHAINED (Updated)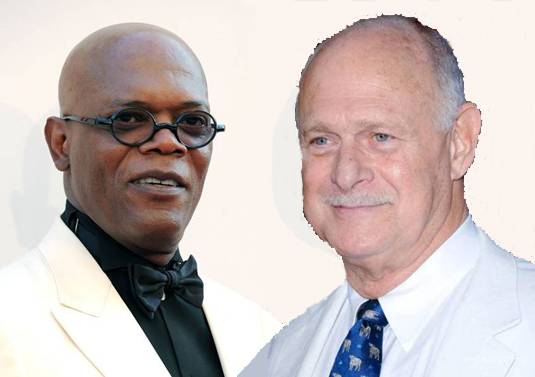 Samuel L. Jackson, who had appeared in QuentinTarantino's four previous features, has now joined to complete a great, eclectic collection of thesps in forthcoming spaghetti-western Django Unchained. Major Dad's vet Gerald McRaney also walks into Tarantino's 'Hall of Fame' cast that already includes Jaime Foxx, Leonardo DiCaprio, Christoph Waltz and Kevin Costner. There's no word yet on whom McRaney will play, but Jackson will probably play Stephen, a house slave and the right-hand man of a sadistic slavemaster. However, McRaney was fined for wearing a cowboy hat and boots through 13 episodes of the HBO's shortlived Deadwood. Both written and directed by Tarantino, the storyline follows an escaped slave (Foxx) teams up with a German bounty hunter (Waltz) to take revenge against his sadistic former owner (DiCaprio) and rescue his wife. Therefore, at least one great piece of casting left for Django Unchained – the hero's wife, who always so greatly intrigues the audience. Maybe, Kerry Washington is still one of the top contenders in race to play Broomhilda, the spouse of the titular character Django – time will show. At this stage, the film, which is being both written and directed by Tarantino, is slated to begin production in November and the Weinstein Company has been given the flick a December 25, 2012 release date. Jackson opens in mid October on Broadway in The Mountaintop, portraying Martin Luther King, Jr., opposite Angela Bassett and the play runs just before he will join the Django production in New Orleans mid January. Let this video for a change turns back time when the CBS TV network aired promo in 1989 for the Major Dad series starring Gerald McRaney and Shanna Reed: [youtube]http://www.youtube.com/watch?v=MlYY81pMGrw[/youtube]

Major Dad 1989 CBS TV Promo

Update: Kevin Costner, who was said months ago to be in talks to play Ace Woody, the mandingo trainer that serves as villain Calvin Candie (DiCaprio)'s right hand man, won't be in the picture due to scheduling conflicts.