Movie News
Sarah Gadon Joins David Cronenberg's Cosmopolis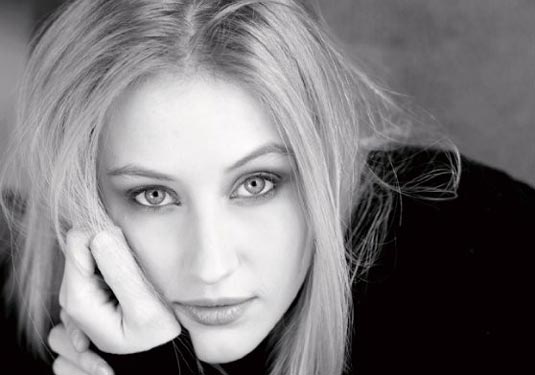 Few days ago we had a little update on David Cronenberg's project Cosmopolis, and today we're here for another one!
Now, Sarah Gadon (probably best known from Charlie Bartlett) has been confirmed to star in the upcoming big screen adaptation of Don DeLillo's book of the same name, and, according to the latest reports, lovely Canadian actress will play Robert Pattinson's wife.
She has already worked with Cronenberg landing a role in his A Dangerous Method where she plays Emma Jung, Carl Jung's wife.
So now we have more details about the Cosmopolis, story that follows "Eric Packer (Pattinson), a 28-year-old multi-billionaire finance guru who drives around Manhattan in a high-tech, pimped out limo in order to get a haircut, with many interruptions along the way. Set within a 24-hour period, most of the novel takes place in his limousine and we assume the film will do the same.
During his day, Packer loses millions of dollars for his clients by telling them to bet against the yen, and then is stalked by two men seemingly seeking revenge. Obsessed with sex, Packer spends the day cheating on his wife (Gadon) and trying to outwit the men that are after him (Giamatti). Previously reported, Samantha Morton is also on board for (still) unknown role. So, Morton and Gadon will join Paul Giamatti, Juliette Binoche and Mathieu Amalric.
Cosmopolis is set to shoot in west Toronto at Cinespace's Kipling studio facility. The movie, a Canada-French co-production, will be produced by Paulo Branco through Paris-based Alfama Films Production and Martin Katz of Toronto-based Prospero Pictures.
Shooting on Cosmopolis starts this May in Toronto for nine weeks. Stay tuned!