First of all let me tell you that I like Scarlett Johansson. And second thing, if she, even for a second looks like a hooker to you, you're so out, because that pretty lady is actually a sexy alien in the film.
Yeah, yeah, like you ever use your brain! I'm here to talk about the upcoming sci-fi drama titled Under the Skin because we have the first images of the whole thing, and you should better enjoy them!
Under the Skin centers on an extraterrestrial on Earth disguised as a gorgeous woman who uses her "voracious sexuality" to entrap human prey.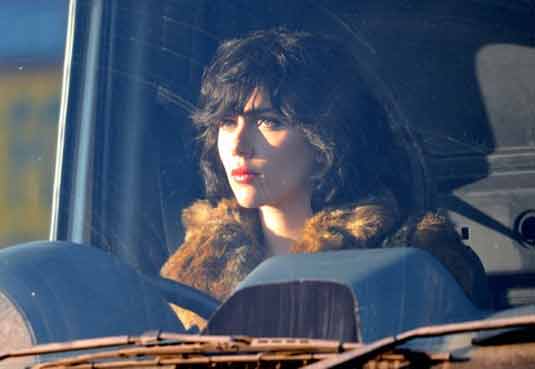 Say what you want, but Johansson looks awesome, even with that creepy black hair. I'm not quite sure what she's doing up there, just walking on the set, or is this actually some scene where she walks around acting sexy, or whatever, but what I'm definitely sure about is, that this movie is based on the novel by Michael Faber, and that Jonathan Glazer is directing it.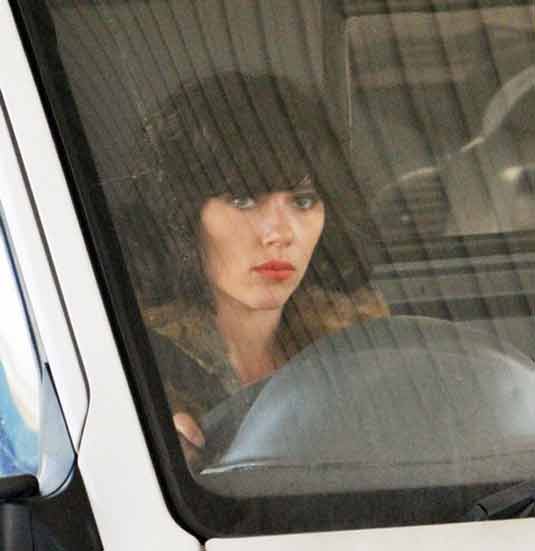 Anyway, while you're enjoying Johansson, I will share an official description of Faber's novel, so you can actually see what the whole thing is about:
"A strange woman named Isserley roams the Scottish Highlands in search of juicy, well-muscled hitchhikers. The opening chapters are suffused with an almost palpable sense of dread: Isserley picks up one hitchhiker after another and engages them in conversation, measuring them against a set of criteria of which the reader, as yet, is unaware.
Some of the men are discarded and some are kept; in the process the reader learns that Isserley herself is oddly shaped, with breasts too large, legs too short, and scars everywhere. But once Faber reveals the reason Isserley is collecting the hitchhikers (and it's truly bizarre), the book turns from horror to allegory and begins to run out of steam…."
That should be enough, let's not spoil the fun! Let us know what you think, and stay tuned!