Movie News
Scarlett Johansson Joins Can a Song Save Your Life?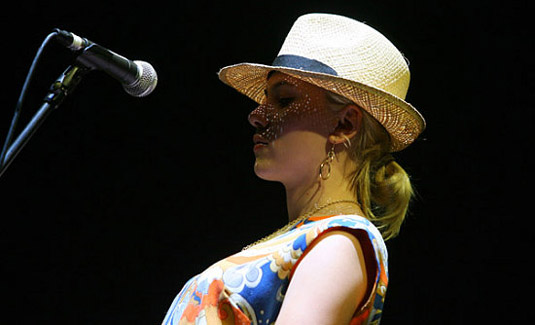 Can a song save your life? Have you ever asked yourself that question? Well, just in case your answer is 'yes', here's the perfect project for you – the upcoming John Carney's movie titled Can A Song Save Your Life?
Interesting title, and even more interesting rumors, because we've just learned that Scarlett Johansson is set to star in it, while Mark Ruffalo and Jim Carrey have been rumored as the possible leads!
Set in New York, the film tells the story of a washed-up A&R man who forms a passionate bond with a young singer-songwriter from out of town.
Of course, Johansson is set to play that young singer, and logically, she will sing a number of songs in the film.
That's not such a surprise, after all she has previously released an album of Tom Waits covers and collaborated on a record with Pete Yorn.
So, no wonder that director Carney, who is by the way, responsible for the script as well revealed:
"I've been writing it for a year and a half. I went out to Los Angeles to meet Scarlett a couple of months ago. She was everything you could imagine – very hot, elegant and she's really smart."
Can A Song Save Your Life has a budget of around $10 million, and it will be executive produced by Judd Apatow, who was behind films such as Get Him to the Greek and Knocked Up.
Shooting will begin in New York next year, and as usual, we'll keep an eye on it!