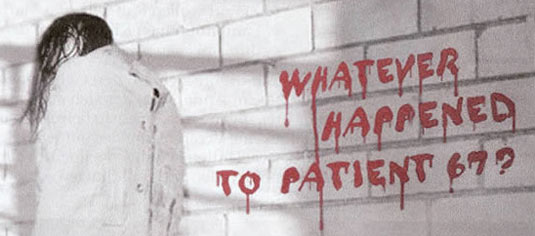 Guys over at RopeOfSilicon give us our first look at a peice of teaser art from the pages of the Berliner Zeitung newspaper for Martin Scorsese's upcoming thriller "Shutter Island." The film is Laeta Kalogridis' adaptation of the Dennis Lehane's novel. The film takes place on a small island in Massachusetts' Outer Harbor, where U.S. Marshall Teddy Daniels (Leonardo DiCaprio)

and his partner (Ruffalo) are

sent to find a murderous patient

Rachel Solando

who escaped from the Ashecliffe Hospital for the Criminally Insane. "Shutter Island" which stars Leonardo DiCaprio (Teddy Daniels), Mark Ruffalo (Chuck Aule), Ben Kingsley (Dr. John Cawley), Michelle Williams (Dolores Chanal), Emily Mortimer (Rachel Solando), and Jackie Earle Haley (George Noyce) is scheduled to hit theaters on October 2nd, 2009.