Movie News
Scott Derrickson Will Direct "Hyperion"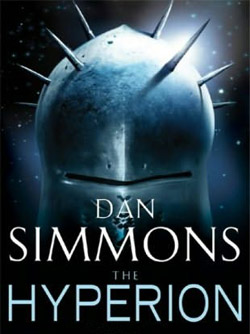 Scott Derrickson, "The Day the Earth Stood Still" director, will direct "Hyperion Cantos" based on two Dan Simmons sci-fi novels – "Hyperion" and "The Fall of Hyperion."
Story is set in the distant future, as a space war threatens Hyperion, a planet known for the Time Tombs – large artifacts that can move through time and are guarded by a gruesome monster called the Shrike.
Trevor Sands will adapt two Simmons' novels into a script for one movie – "Hyperion Cantos."
Sands co-wrote and directed the 2002 film "Inside." Recently he's worked on Dimension's "Six Million Dollar Man" and adapted the David Brin sci-fi novel "Startide Rising" for Paramount.
Scott Derrickson will direct "Hyperion Cantos" for Warner Bros. and GK Films.