Movie News
Scott Mann to Direct Seven Samurai Remake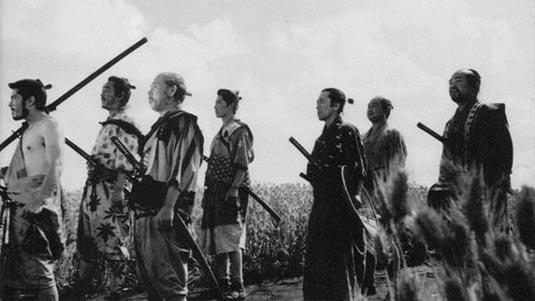 Yes, the remake of Akira Kurosawa's Seven Samurai is actually going to happen. And just in case you're wondering who will be behind the whole thing, we're here to share that info with you!
It's The Weinstein Company we're talking about, and yes, this is going to be a huge, $60 million budget project, with director Scott Mann on board to handle one of the most thrilling movie epics of all time!
For those of you who aren't quite sure what we're talking about (although we guess that's almost impossible), Seven Samurai (1954) tells the story of a sixteenth-century village whose desperate inhabitants hire the eponymous warriors to protect them from invading bandits.
This three-hour ride from Akira Kurosawa, featuring legendary actors Toshiro Mifune and Takashi Shimura, seamlessly weaves philosophy and entertainment, delicate human emotions and relentless action, into a rich, evocative, and unforgettable tale of courage and hope.
Only, this time, we'll watch a little different version that comes from screenwriter John Fusco.
According to Variety, in the Seven Samurai remake, the story will be set in a town in northern Thailand which then recruits seven paramilitary contractors from around the globe to defend it from attack.
At the end let's also mention that director Scott Mann and The Weinstein Company hope to shoot the remake later this year. As usual, we'll keep an eye on it!
[youtube]http://www.youtube.com/watch?v=xnRUHtSgJ9o[/youtube]
Seven Samurai Trailer