Movie News
Sean Penn, Jim Carrey and Benecio Del Toro Are THE THREE STOOGES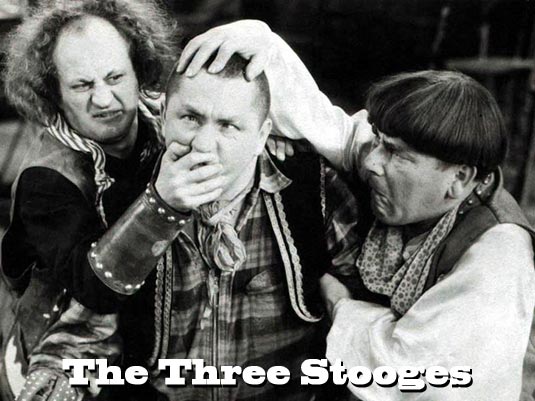 MGM
and the
Farrelly brothers
are closing in on their cast for "
The Three Stooges
." According to
Variety
,
Sean Penn
has signed on to play Larry in The Three Stooges remake. The studio is also entering negotiations with
Jim Carrey
to portray Curly and
Benecio del Toro
to play Moe. It was said that Carrey is already prepping for the role and planning to gain 40 pounds to portray Jerome "Curly" Howard. The Farrelly Brothers are directing and the film was said not to be a biopic of the trio, but rather a comedy revolving around the zany antics that Howard, Larry Fine and Moe Howard displayed in the classic short films of the 30s and 40s. The project was originally set up at Columbia, which produced the 1930s Stooges shorts. C3 Entertainment Inc., which holds the licensing rights to the Stooges brand, then sold the feature rights to Warner Bros. in 2001 for the Farrellys to write and produce the movie. Eventually, Warner Bros. let the rights lapse and MGM's Mary Parent scooped them up along with the Farrellys' continuing participation. Peter and Bobby Farrelly wrote the script, which Bobby has referenced as Dumb, Dumber & Dumbest, and will produce with Bradley Thomas and Charlie Wessler. The Stooges maintain remarkably global brand recognition, and their shorts, films and cartoons are still broadcast in 30 countries. The studio is looking to start production in the fall for a 2010 release slot.