Movie News
Sebastian Stan As Bucky Barnes In Captain America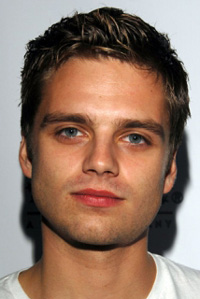 You remember our report about an upcoming project
The First Avenger: Captain America
, so you already know that
Chris Evans
is going to be the leading male role. But now we have an update to report. Marvel Studios confirmed that
Sebastian Stan
has been cast as Captain America's sidekick Bucky Barnes! During the recent Captain America casting, Sebastian Stan was among those who were considered for the title role, but now he'll have to conform with the role of Bucky, as the next best thing. Let's see what's so special about this character. In the comics, Bucky Barnes was a teenage orphan that was too young to join the army. He eventually became a battlefield mascot and would discover the true identity of Captain America, which is how he became his sidekick. Bucky Barnes was killed in the final World War II adventure as an exploding rocket was being defused. Barnes was killed and Captain America was thrown into the Arctic Circle where he was frozen for decades. Later on, Bucky was revived as a character, The Winter Soldier, who was reprogrammed by the Soviets as an assassin. Ok, this sounds interesting, so we guess that this young Romanian-born young actor, that you all probably remember from Gossip girl, can be satisfied. At least, it looks like he already is, since he has agreed to appear in five or six Marvel films as part of his deal.
Joe Johnston
will direct The First Avenger: Captain America from a script by Christopher Markus and Stephen McFeely, with filming to start in June ahead of release on July 22, 2011. The supersoldier will then appear in
The Avengers
, to be released on May 4, 2012. For the end of this report, we could mention that Marvel's website said that: "The First Avenger: Captain America will focus on the early days of the Marvel Universe when Steve Rogers volunteers to participate in an experimental program that turns him into the supersoldier known as Captain America." It will definitely be interesting to watch this movie development, so make sure you check our site for the latest news about
Captain America
!