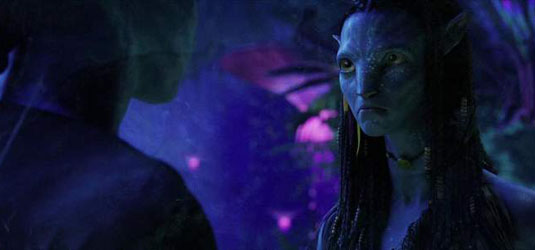 The second TV Spot for James Cameron's "Avatar," a live action film with a new generation of special effects, has hit the web.
"Avatar" is the story of a wounded ex-Marine (Sam Worthington) who finds himself thrust into hostilities on an alien planet filled with exotic life forms. As an Avatar, a human mind in an alien body, he finds himself torn between two worlds, in a desperate fight for his own survival and that of the indigenous people.
He gets caught by the planet's natives, called Na'vis, and falls in love with one of them (Zoe Saldana).
"Avatar," which stars Sam Worthington, Zoe Saldana, Sigourney Weaver, Michelle Rodriguez, Giovanni Ribisi, Joel David Moore, CCH Pounder, Peter Mensah, Laz Alonso, Wes Studi, Stephen Lang and Matt Gerald, will be released on December 18th 2009.