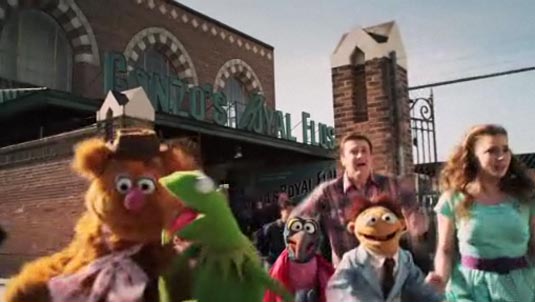 Here is the second teaser trailer for the upcoming film "The Muppets," and Walt Disney has chosen to parody "The Hangover" with "The Fuzzy Pack" trailer.
The Muppets centres on Gary (Jason Segel) and Mary (Amy Adams) as they attempt to raise $10 million in order to save the Muppet Theatre from the clutches of oilman Tex Richman (Chris Cooper).
The film is directed by James Bobin (a man whose career thus far has been comprised of television shows and shorts, with standouts being 'Da Ali G Show' and 'The Flight of the Conchords.') with a script by Jason Segel and Nicholas Stoller. Also stars Rashida Jones, Donald Glover, Danny Trejo.
The Muppets will be released to theaters on November 23, 2011.