Movie News
SEEKING A FRIEND FOR THE END OF THE WORLD With Steve Carell and Keira Knightly Synopsis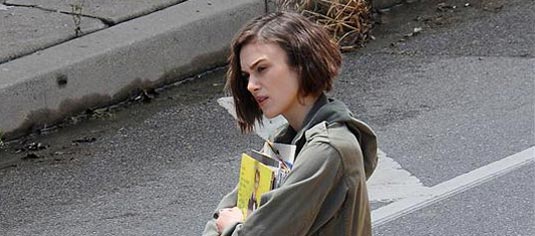 Seeking a Friend for the End of the World
is an upcoming pre-apocalyptic comedy which stars
Steve Carell
and
Keira Knightly
. Keira Knightly – yeah, you're reading this correctly. I was a little bit surprised when I saw her name attached to this kind of project. Personally, I think Knightly is capable of handling any movie genre, so I'm definitely excited about the whole thing!
Lorene Scafaria
directed comedy which is set in a too-near future, and explores what people will do when humanity's last days are at hand. As the respective journeys of Dodge (Carell) and Penny (Knightley) converge, the two spark to each other and their outlooks – if not the world's – brighten.
By the way, this is the feature directorial debut of screenwriter Scafaria and the rest of the cast looks impressive as well. Movie also stars
Connie Britton, Adam Brody, Rob Corddry, Rob Huebel, Gillian Jacobs, Derek Luke, Melanie Lynskey, T.J. Miller, Patton Oswalt
and
William Petersen
. Seeking A Friend For The End Of The World opens on April 20th, 2012.