Movie News
Selena Gomez to Appear in Harmony Korine's SPRING BREAKERS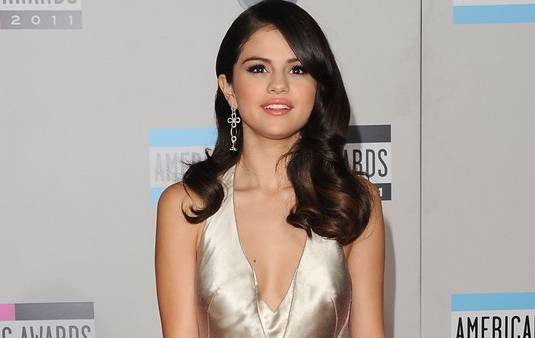 Rumors have been confirmed that teen pop star
Selena Gomez
has signed on to star in
Spring Breakers
, a new movie by dark avant-garde filmmaker
Harmony Korine
, alongside
Vanessa Hudgens, Emma Roberts
and
James Franco
. Spring Breakers revolves around four female college students who rob a restaurant to pay for their spring break vacation, and the scamming drugs and arms dealer with whom they get entangled, only to land in jail. Gomez told MTV News:
It's a different character than I have ever played before. It's a different kind of vibe, I think, than people are used to seeing me in. What you're going to see is more raw, I think. It's going to be raw and more about acting.
No doubt it's a different part since Gomez's past roles have been largely PG, such as the Disney Channel series Wizards of Waverly Place and TV movies like Another Cinderella Story and Princess Protection Program. On the other side, Korine has made his name with films featuring scenes with kids who are hunting feral cats (Gummo), a film about 24 hours in the sex and drug filled lives (Kids) and his latest trash-humping (Trash Humpers). However, Gomez had a good year, musically, and now she is ready to show that off in a new, more mature film role.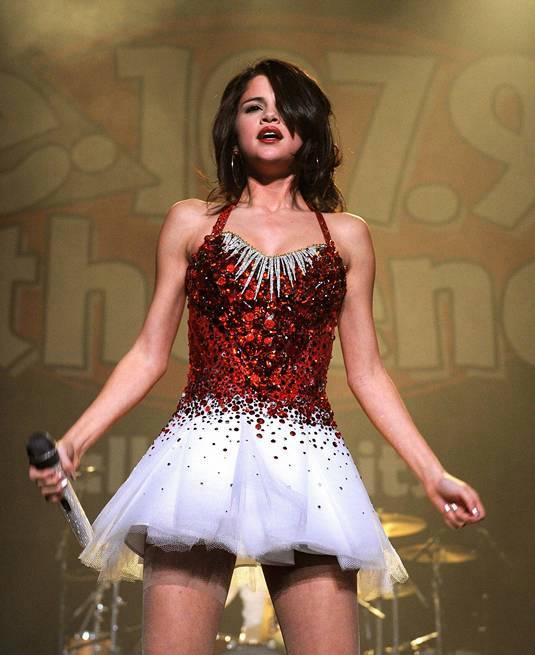 Selena Gomez at Jingle Ball Concert