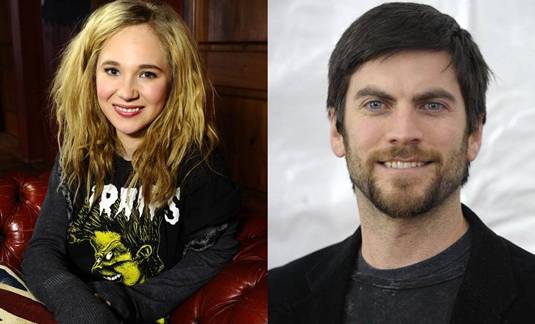 'Street-smart Gotham girl' from The Dark Knight Rises,
Juno Temple
has decided to grow up enough to join
Wes Bentley
(American Beauty) in
Rob Epstein
and
Jeffrey Friedman
's drama
Lovelace
So, Bentley and Temple are the newest cast members for a biopic about the star of Deep Throat. Also,
Sharon Stone
has confirmed that she will be playing Dorothy Boreman, the nasty mumma of
Amanda Seyfried
's Linda Lovelace. Temple will play Linda's best friend, while Bentley will play the starlet's second husband, Larry Marchiano.
Peter Sarsgaard
, last seen playing the villain in Green Lantern, plays Lovelace's abusive pornographer husband, Chuck Traynor. The Oscar-winning producer/directors of the documentaries and directors behind their first narrative feature The Howl, Epstein and Friedman are on board to direct the film about the one-time porn star with the script being written by
Andy Bellin
(Trust). While Temple just starred as Queen Anne of Austria in Paul W. S. Anderson's 3D film adaptation of The Three Musketeers, she's coming off a string of approaching indie films such as Little Birds, Jack and Diane, and William Friedkin's Killer Joe. An English actress also stars with Michael Cera in Sebastian Silva's Chilean thriller Magic, Magic. Bentley will soon be viewed opposite Seyfried in the thriller Gone, and lately wrapped the role in Lionsgate's The Hunger Games. As for Stone, she recently signed for Marc Turtletaub's indie flick Gods Behaving Badly, a Greek Gods tale set in a NYC brownstone.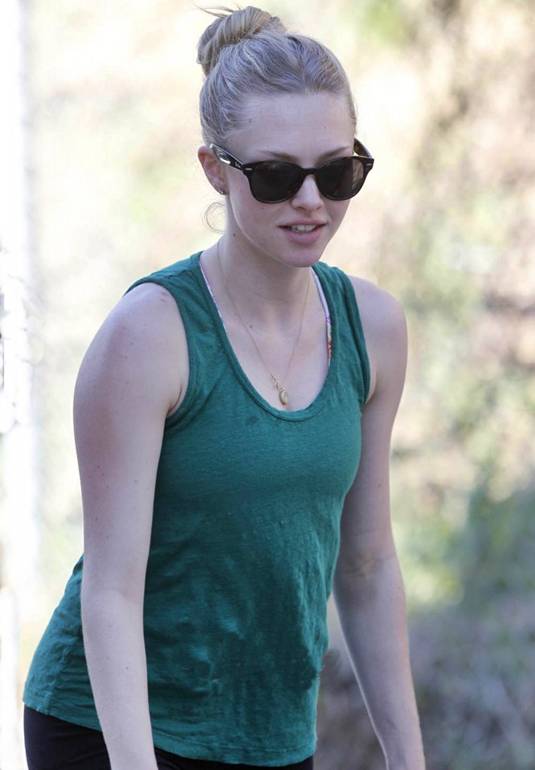 Amanda Seyfried Recently Spotted at Runyon Canyon Park
 Source:
Variety