Movie Photos
SEVEN PSYCHOPATHS Set Photos Featuring Colin Farrell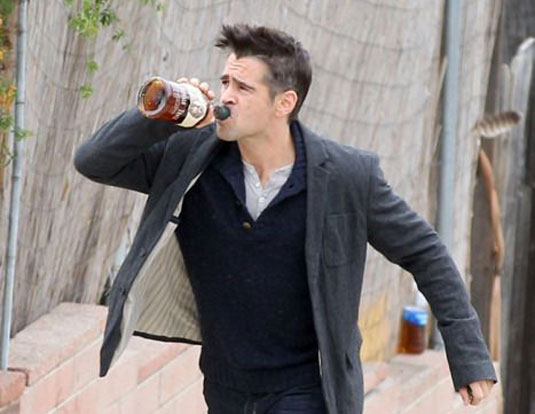 When asked about the upcoming Seven Psychopaths movie, Colin Farrell just said:
"I wouldn't know how to break down that fucking plot. Martin McDonagh wrote a great and really original script."
I have no reason to doubt his words, so I will just add more great photos from the whole thing. Hope you'll enjoy!
Colin Farrell, Sam Rockwell, Christopher Walken, Woody Harrelson, Tom Waits, Olga Kurylenko all star in Martin McDonagh's movie, which follows a struggling screenwriter, who inadvertently becomes entangled in the Los Angeles criminal underworld after his oddball friends kidnap a gangster's beloved Shih Tzu.
As you see, Farrell is definitely in a good drinking mood, but give him a break – he's that struggling screenwriter under some serious pressure.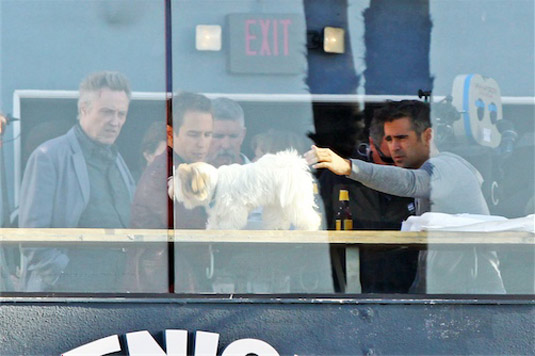 Although, we managed to get some new images that feature Rockwell and Walken who star as Farrell's character best friends.
I'm definitely excited about this star-studded, blood-drenched, black comedy.
What about you?