Movie News
Shia LaBeouf Back for NECESSARY DEATH OF CHARLIE COUNTRYMAN

Shia LaBeouf
replacing fellow Disney alum
Zac Efron
, who replaced  LaBeouf almost a year ago in gritty romance
The Necessary Death of Charlie Countryman
.
Fredrik Bond
, a director of numerous commercials, will be directing the romantic actioner from screenwriter
Matt Drake
who wrote the upcoming Todd Phillips-produced comedy Project X. Bond also replaced another commercials director, Dante Ariola, previously attached to helm. The Transformers star will appear as the title character, a normal guy who falls for a woman who's been claimed by a violent crime boss. Here's the synopsis:
Charlie Countryman (LaBeouf) was just a normal guy…until he fell in love with the one girl who will probably get him killed. When Charlie meets the absolutely irresistible Gabi she's already been claimed by Nigel, an insanely violent crime boss with a gang of thugs at his disposal. Armed with little more than his wit and naïve charm, Charlie endures one bruising beat down after another to woo Gabi and keep her out of harm's way. Finally his exploits of blind valor create such a mess that he's left with only one way out; to save the girl of his dreams, must Charlie Countryman die?
Producer Craig J. Flores (300) said:
After our fantastic experience collaborating with Shia on 'The Company You Keep,' I jumped at the idea of working with him again on 'Charlie Countryman.' The spark in this amazing script, mixed with Shia's pure talent and Fredrik's masterful ability to create an elevated love story we just can't get enough of — will redefine pulp romance.
The production is scheduled for early May in Eastern Europe. LaBeouf next stars in John Hillcoat's upcoming Kentucky bootleggers drama The Wettest County and Robert Redford's new directional effort, political thriller The Company You Keep.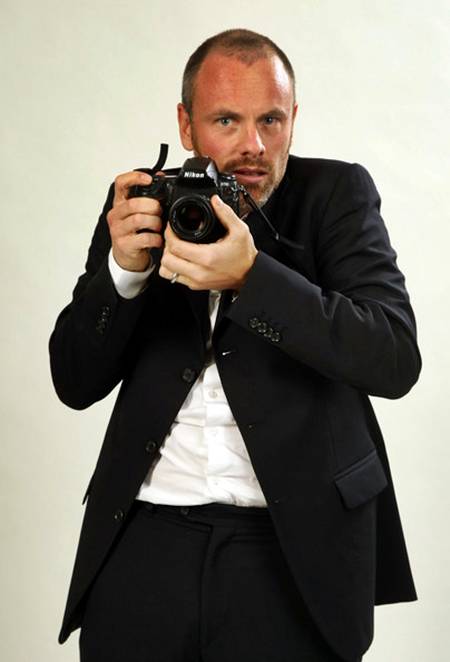 Fredrik Bond