Movie News
Shrek Spinoff Puss in Boots In The Works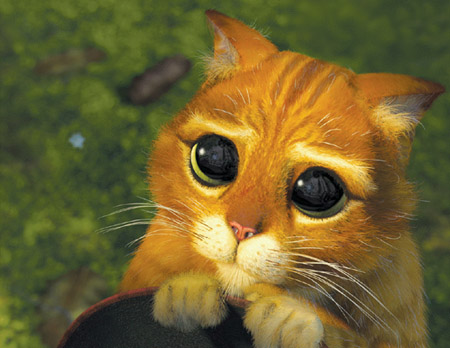 TV scribe
Tom Wheeler
will pen the "
Shrek
" spinoff "
Puss in Boots
" for DreamWorks Animation. The popular
Antonio Banderas
-voiced character, debuted in "Shrek 2" – the 10th-highest-grossing movie of all time – was so well recieved by audiences so Puss will get his own stand-alone film. The Shrek franchise is a multibillion-dollar property that has made over "$2 billion worldwide in theaters, tens of millions of DVDs sold and merchandising in every toy store.
Chris Miller
, who added voices and dialogue to previous "Shrek" installments and co-directed and co-wrote the third movie, wrote an earlier draft of the "Puss" screenplay. Studio bosses announced that two more sequels would be made with the final fourth movie. So, "regular," the fourth, installment in the massive franchise, "
Shrek Goes Fourth
," is set to debut in theaters May 21, 2010.