Simon Pegg
is in talks to reprise his role for Paramount's
Mission: Impossible 4
, Mission: Impossible – Ghost Protocol.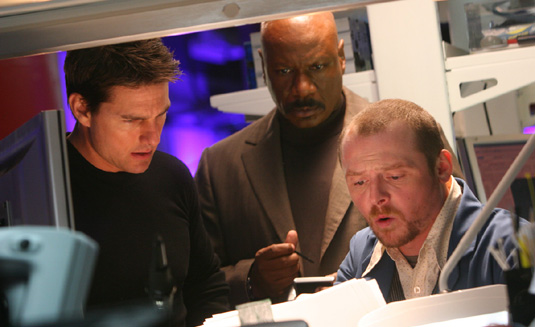 We already know that
Tom Cruise
will be back for his role as secret agent Ethan Hunt and now it looks that
Star Trek
star Pegg will be back as geeky scientist Benji Dunn as well. So, let the work on this project begin! Only this time, with some changes… The film will be directed by
Brad Bird
, man who responsible for projects like
The Incredibles
, and the award-winning
Ratatouille
. Of course,
J.J. Abrams
, who directed the third Mission Impossible movie, is producing together with Tom Cruise, and he also worked on the story with screenwriters
Andre Nemec
and Josh
Appelbaum
. And although Paramount hasn't officially given the project the go ahead, it appears the film will be made, with production expected to begin in September. And, for all Pegg's fans out there he will next star in John Landis' comedy
Burke and Hare
and will lend his voice to
The Chronicles of Narnia: The Voyage of the Dawn Treader
. He also plays Inspector Thompson in
Steven Spielberg
's upcoming
The Adventures of Tintin: The Secret of the Unicorn
.