Movie News
Simon West to Make Con Air 2 and Salvador Dali Fantasy Film
Simon West
has some interesting plans. Well, interesting, if you're a
Con Air
fan. Are you?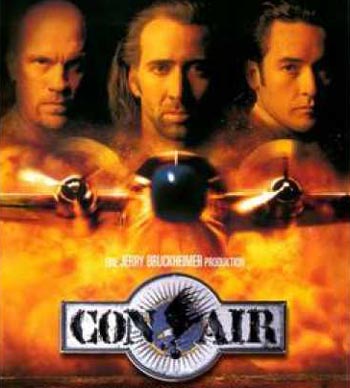 Whatever, you already guess that some sequel is coming! Director West has just announced that he wants to make a sequel for his 1997 blockbuster. His new action-thriller
The Medallion
, with
Nicolas Cage
is coming, so it's quite logical that director wants Cage again in the lead of
Con Air 2
as well… So, check out what West has to say about his plans: "I'd like to do Con Air 2. It'd be great. It's a matter of getting everybody together. There's so many people involved and it's about getting everybody to agree. But I'm going to bring it up to Nic. I'm going to put a bug in his ear about it. If the two of us want to do it, we'll go after the others." Let us remind you that the original Con Air was produced by Jerry Bruckheimer, and it follows an ex-con on a plane of prisoner transport controlled by the passengers.
John Cusack, John Malkovich
and
Steve Buscemi
were also the part of the project. Speaking about future dream projects, West mentioned "a big CG/fantasy thing about
Salvador Dali
that I want to do. I've just got a little stack of them on my shelf that I'm trying to work my way through. A huge children's fantasy film. Hopefully I'll soon be working my way through that stack. " West's
The Mechanic
is out this Friday. Make sure you check it out and let us know what you think about the latest news!