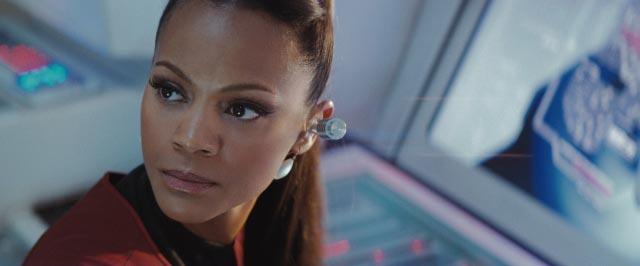 Today, we have six new photos from the upcoming J.J. Abrams' "Star Trek" film, featuring shots of the cast.
"Star Trek" stars John Cho, Ben Cross, Bruce Greenwood, Simon Pegg, Chris Pine, Zachary Quinto, Winona Ryder, Zoe Saldana, Karl Urban, Anton Yelchin, Eric Bana and Leonard Nimoy.
The film is set to be released May 8, 2009.