Movie News
Sofia Coppola & Kirsten Dunst Reteaming for the Secret Door Project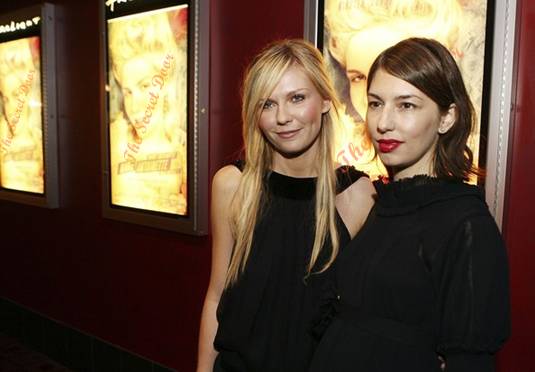 "Happy to announce that Kirsten Dunst has agreed to be in Sofia Coppola's new film Secret Door. Script is still being finished. Stay tuned!"
That's what exact tweet says. Like the big J.C, Easter Sunday has seen Coppola roll back the stone. In fact, the twitter account of the Sofia's father Francis Ford Coppola production company American Zoetrope, which produced all of her four features, recently announced a new project to develop, titled Secret Door. Kirsten Dunst, who toplined both The Virgin Suicides and Marie Antoinette for Sofia, has signed on.
A new Coppola feature makes a thrilling times and the addition of Dunst is helpful. I've respected Dunst's choice and work lately after being dumped alongside Tobey Maguire from the Spider-Man series. It'll also be interesting to see what she's done with Lars Von Trier's Melancholia that scoring very first showing at Cannes next month.
It's certainly a foregone conclusion that the film could be set up at Focus Features, who've been produced Coppola's last three films, while the title indicates something genre-tinged which guarantees something unlike her renowned trilogy.
Since the script for Somewhere came in at 44 pages, make your own won't take long jokes.
And stay tuned to the Facebook or Twitter.
[youtube]http://www.youtube.com/watch?v=1WjsqVwWyrI[/youtube]
Marie Antoinette, Trailer
Confirmed: Secret Door with Sofia Coppola & Kirsten Dunst is a quasi-hoax.