Movie News
Sony Pictures Developing 3D Feature Films Based on Assassin's Creed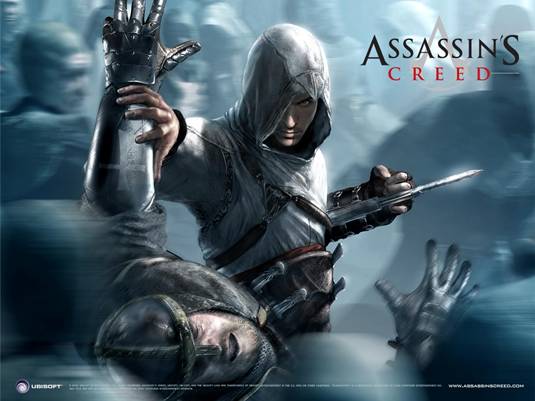 Last summer launched studio Ubisoft Motion Pictures has entered into negotiations with the major distribution companies of the motion picture industry to bring an Assassin's Creed film to the big screen – the primary goal of this is so that they can keep a stronger degree of creative control over the film adaptations.
It is now being reported that Sony Pictures has entered final negotiations to transition the video game property into a feature film and later distribute it alongside Ubisoft Motion Pictures.
For those of you not completely aware, Assassin's Creed is a historical/science fiction, third-person action-adventure game series from French gamemaker Ubisoft that consists of four main games and a number of supporting materials (tie-in novels and comic book series).
All of the Assassin's Creed games are set in 2012, and centers on the protagonist Desmond Miles, a modern-day bartender who is unknowingly a descendent of a line of assassins. He is kidnapped by the sinister Abstergo Industries, a pharmaceutical company that's the modern-day face of the Knights Templar, and forced to use the Animus, a device that allows him to relive the memories of any of his ancestors.
With each new adventure, Desmond unties a global secret history involving prehistoric times and a centuries-long conflict between two groups, the Assassins and the Templars.
Furthermore,  Assassin's Creed: Revelation, the fourth installment in a video game series is coming next month and is widely considered one of the biggest games of the year.
Besides, Sony is currently producing a fifth installment of their popular video game adapted series Resident Evil film franchise, which is currently filming in Canada, is scheduled to hit theaters on September 14th, 2012 and also working on bringing the action-adventure game Uncharted: Drake's Fortune to the big screen in the near future.
I hope Sony gets at least one of them right.
[youtube]http://www.youtube.com/watch?v=4K39UWxdm0U[/youtube]
Assassin's Creed Revelations – E3 Trailer
[youtube]http://www.youtube.com/watch?v=vcE8xJkK6t4[/youtube]
Assassin's Creed Lineage – Complete Movie