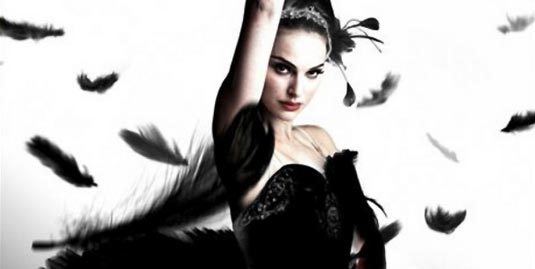 Film Independent's Spirit Awards time! I'm already watching them here, at Filmofilia (yeah, we have Live Stream), they all look good, they're happy (Joel McHale, who's hosting the night just said something funny I guess) so – don't worry! Some will have a reason to celebrate after the ceremony, some not, but who cares – fiesta, fiesta!
Let's see, we have 127 Hours, Black Swan, Greenberg, Winter's Bone and The Kids Are All Right.
Except Greenberg, they all have a solid chance. Still, according to some reports, Winter's Bone – predicted as the winner of best feature – was also 52% of the voters' ideal winner, while The Kids Are All Right and Black Swan each had roughly a quarter of the support.
The best actress category is also an interesting one, because here we have all five Oscar nominees: Annette Bening, Nicole Kidman, Jennifer Lawrence, Natalie Portman and Michelle Williams. Greta Gerwig is a sixth nominee.
When it comes to Best Actor, Aaron Eckhart, Ben Stiller, James Franco, John C. Reilly and Ronald Bronstein are among the contenders. Academy Awards host Franco is the sole Oscar nominee in this category and it's very likely he'll win. I have nothing against that.
On the other hand, it's quite interesting thing with the Best Director category. We have Black Swan director Darren Aronofsky, Danny Boyle for 127 Hours, Lisa Cholodenko for The Kids Are All Right, Debra Granik for Winter's Bone and John Cameron Mitchell for Rabbit Hole.
Who will win? According to some researches, Aronofky is leading, but we'll have to wait just a little bit to see if that's actually going to happen…
In the meanwhile, check out the full list of nominees
And here are the winners:
BEST FEATURE
Black Swan
BEST DIRECTOR
Darren Aronfosky, Black Swan
BEST FIRST FEATURE
Get Low
JOHN CASSAVETES AWARD
(Given to the best feature made for under $500,000)
Daddy Longlegs
BEST SCREENPLAY
The Kids Are All Right
BEST FIRST SCREENPLAY
Tiny Furniture
[youtube]http://www.youtube.com/watch?v=OuwocgoWU7k&feature[/youtube]
BEST FEMALE LEAD
Natalie Portman, Black Swan
BEST MALE LEAD
James Franco, 127 Hours
BEST SUPPORTING FEMALE
Dale Dickey, Winter's Bone
BEST SUPPORTING MALE
John Hawkes, Winter's Bone
BEST CINEMATOGRAPHY
Black Swan
BEST DOCUMENTARY
Exit Through The Gift Shop
BEST FOREIGN FILM
The King's Speech
ROBERT ALTMAN AWARD
(Given to one film's director, casting director, and its ensemble cast)
Please Give
PIAGET PRODUCERS AWARD
Anish Savjani (Meek's Cutoff)
SOMEONE TO WATCH AWARD
Mike Ott (Little Rock)
TRUER THAN FICTION AWARD
Jeff Malmberg (Marwencol)
[youtube]http://www.youtube.com/watch?v=o5gCNHmI15I[/youtube]