Movie News
I SPIT ON YOUR GRAVE 2 First Official Image, Movie Arrives This Fall!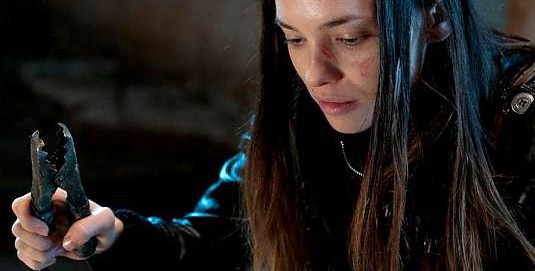 Good news for all horror fans out there – Anchor Bay Films has set a fall release for their upcoming I Spit On Your Grave 2! But that's not all, 'cause today we also have the very first (official) image from the whole thing, hope you'll like it. After all, it gives us a much better look at Jemma Dallender who is obviously more than ready to exact her revenge…
Anchor Bay Films has once again joined forces with CineTel Films to release the next chapter of the controversial I Spit On Your Grave film franchise.
As you already know, we're talking about a 2010 American rape and revenge horror film, based on Meir Zarchi's 1978 version.
Here's the official synopsis for the upcoming sequel:
Naturally beautiful, Jessica has just settled into New York where she, like many other young women, is trying to make it as a model. But what starts out as an innocent and simple photo shoot soon turns into something disturbingly unthinkable! Raped, tortured and kidnapped to a foreign country, Jessica is buried alive and left to die. Against all odds, she manages to escape. Severely injured, she will have to tap into the darkest places of the human psyche to not only survive, but to exact her revenge…
I Spit on Your Grave 2 wrapped production late last year with Steven R. Monroe directing, while the movie cast includes Jemma Dallender, Joe Absolom, Aleksandar Aleksiev, Mary Stockley, Michael Dixon, Valentine Pelka and Yavor Baharov.
Click on the image to take a better look, and don't forget – the film is expected to be released in fall 2013.
When exactly – stay tuned to find that out!