Movie News
Stephen King's The Dark Tower as Film Trilogy and TV Series!
Check out the latest news from Hollywood, guys! Stephen King's The Dark Tower series is finally going to be adapted for the small and big screen as well!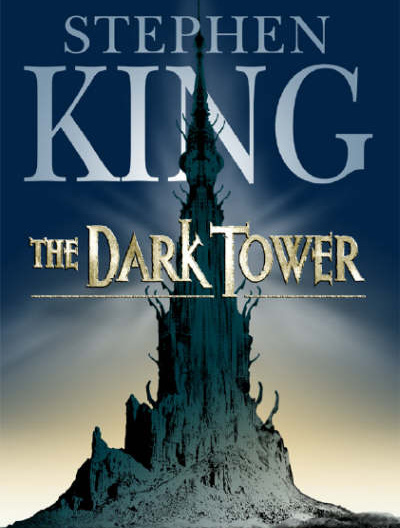 Universal has acquired the rights to turn the seven novels, short stories and comic books into three films and an NBC series. Sounds ambitious? Or great? We have no doubt, especially with Ron Howard on board, who will direct the first film and the first season of the TV show! So, let's get straight to the official announcement! Academy Award Winners Akiva Goldsman, Ron Howard and Brian Grazer will produce the three films and the TV series based on The Dark Tower. Ron Howard will direct the first film and the first season of television, which will be written by Goldsman. Goldsman will produce the film through his Weed Road Pictures with Howard and Grazer for Imagine Entertainment. Howard, Grazer and Goldsman will executive produce the television series for Universal Media Studios. The Dark Tower is Stephen King's opus of seven bestselling novels with, to date, more than 30 million copies sold in 40 countries. The novels incorporate themes from multiple genres including fantasy, science fiction, horror and adventure. After the series was completed, a prequel of comic books based on one of the characters was also published. "The worlds of Stephen King's The Dark Tower series are richly detailed, inter-locking and deeply connected," said Goldsman. "By telling this story across media platforms and over multiple hours – and with a view to telling it completely – we have our best chance of translating Roland's quest to reach "The Dark Tower" onto screen. We are proceeding with tremendous excitement, fidelity to the source material and, quite frankly, no small amount of awe at this opportunity." Howard agreed and explained: "By using both the scope and scale of theatrical filmmaking and the intimacy of television we hope to more comprehensively do justice to the characters, themes and amazing sequences King has given us in "The Dark Tower" novels. It might be the challenge of a lifetime but clearly a thrilling one to take on and explore." Grazer, on the other hand, promised that this project "will be one of the most exciting and challenging that I will have ever worked on and I am thrilled to be a part of it." Asked (in an interview for EW.com) who's the best actor fot role of Roland, Eddie, Susannah, Jake, Stephen King told:
"The Twilight cast, of course! Just kidding. I haven't got as far as casting in my thoughts, but when I write about Susannah Dean, I always kind of see Angela Bassett in my mind's eye. Mostly I just want good people in those parts. Ron Howard will find them, I'm sure." "I always thought it would take more than a single movie, but I didn't see this solution coming – i.e., several movies and TV series. It was Ron [Howard] and Akiva [Goldsman]'s idea. Once it was raised, I thought at once it was the solution," King also said.
We're definitely thrilled to hear that something like this is finally coming, so we'll keep you updated as usual. Make sure you stay tuned for more details on The Dark Tower.