Movie News
Steven Soderbergh to Adapt John Barth's THE SOT-WEED FACTOR For 12-Hour TV Series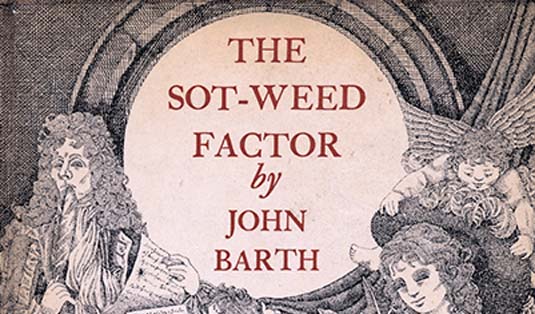 Don't worry Steven Soderbergh fans, he is still a very busy guy! And no, we're not here to talk about his Cleopatra musical or his stage version of Magic Mike, because we've just learned that Side Effects helmer also has some serious plans for – television!
In other words, he plans to develop a 12-hour miniseries based on John Barth's 1960 novel The Sot-Weed Factor. Sounds interesting, make sure you find more details in the rest of this report…
First of all, let us share a few details about the above mentioned novel. It is set in the 1680s in London tells the story of an English poet named Ebenezer Cooke who is given the title "Poet Laureate of Maryland" by Charles Calvert. He undergoes many adventures on his journey to Maryland (and while in Maryland), all the while striving to preserve his innocence.
As for Soderbergh and his involvement, things are pretty clear. He's retired from feature films but he's definitely interested in giving us more adaptations. Or, as he explained in an interview with EW
"I was going to do it as a movie, but I couldn't figure it out. So now I've had it adapted as 12 one-hour episodes…I think I've come up with a solve to do it cheaply. It's bold. If it works, it'll be super cool. And if it doesn't, you won't be able to watch ten minutes of it. I don't want to make a fucking $85 million, 12-hour comedy set in the 1600s. That's why I started thinking this way."
They also add that Soderbergh is not sure if the movie will air on TV or become a web-distributed series, but one thing is for sure – he is looking for a profit-share plan to pay for his involvement:
"I'll be interested to see what kind of deal I can make that's good: Not getting paid up front, but participating and owning it in some meaningful way if it works. If I agree that I'm going to make this thing as lean and mean as possible, what do I get for that? Everything is changing so fast, there may be some new way of skinning the cat that I don't even know about."
So, what will happen with The Sot-Weed Factor? Stay tuned to find that out!