Movie News
Steven Soderbergh to Direct Channing Tatum in Magic Mike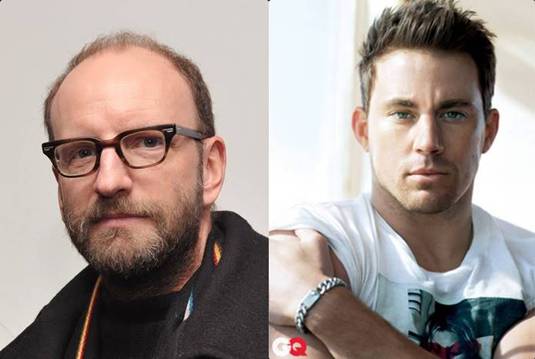 Did you hear the one about Steven Soderbergh's wish to withdraw and leave the filming behind? Well, I'm thinking it's a kind of joke, because Soderbergh's just teaming with Channing Tatum (who stars in his previous and about to be released film Haywire), to set out on the journey where money and fame are not the end goal – the passion project titled Magic Mike.
A year ago, Tatum revealed that he wants to create an autobiopic  about his stripping past. Channing Tatum was some time ago a stripper, something that drove his female fans crazy when they had read it, and some male fans too. Seems like a strange thing that he's chosen a Bronson's director to tackle the project.
I've already got the director picked out. I'd like Nicolas Refn, who did the movie Bronson, to do it because he's insane for it…It needs to be a crazy film and I think it's also possible to do a cute, romantic movie."
Well, I firmly disbelieve that Refn would film a cute and romantic movie, and therefore Soderbergh is probably a better choice. However, the two seem to have hit it off.
Of course, Tatum will play the titular character, who teaches a younger dancer how to hustle and bustle his wares on stage & off stage, with his own young experiences of being inspired.
This was a wild and pivotal time in my life and I couldn't be more thrilled to go down the rabbit hole with Steven,"
Tatum said in an announcement. Soderbergh also added:
When Channing talked to me about this, I thought it was one of the best ideas I'd ever heard for a movie. I said I wanted in immediately. It's sexy, funny and shocking. We're using 'Saturday Night Fever' as our model, so hopefully we're on the right track."
The script will be written by Reid Carolin, who will also produce the project along Nick Wechsler, Gregory Jacobs and Tatum himself. Magic Mike will be presented to buyers at next month's Cannes. In addition to this presentation a Soderbergh's cut teaser will be shown, starring Tatum.
Shooting is set to begin for late September or early October.
Instead of a conclusion let's quote Soderbergh again:
You can't get yourself into a world where you're second-guessing. You've just got to make something you like and hope other people feel the same.

[youtube]http://www.youtube.com/watch?v=EJJEp-4jesg[/youtube]

Haywire (2011): Gina Carano, Antonio Banderas Haywire Set