Movie News
Woody Harrelson, Lenny Kravitz and Stanley Tucci in The Hunger Games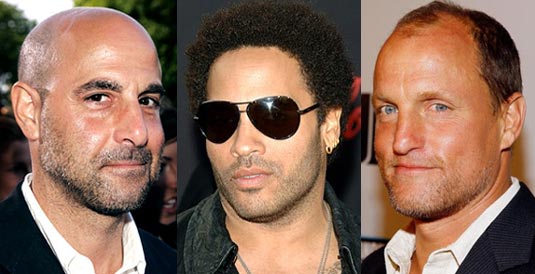 Ok, we already had a little chat about this one, but we're now here to confirm some previous rumors, and report that Woody Harrelson, Lenny Kravitz and Stanley Tucci are all definitely under consideration to join the cast of the upcoming Gary Ross' project The Hunger Games.
This one is, as you all know, an adaptation of Suzanne Collins novel of the same name and a movie that will have a great cast on board.
So, at this moment, we have interesting speculations.
Apparently, Woody Harrelson has been offered the role of Seneca Crane, Head Gamemaker of the Hunger Games.
Then we have Stanely Tucci, who NY Mag speculates could be Cinna or President Snow.
As for Lenny Kravitz – we still have no idea, but we're definitely going to keep an eye on it.
Let me remind you that by now we have Jennifer Lawrence set to star as the titular character, Katniss Everdeen. Her little sister will be Willow Shields, Liam Hemsworth will play Gale Hawthorne, Josh Hutcherson is going to be Peeta Mellark, Amanda Stenberg and Dayo Okeniyi are set to portray characters named Rue and Thresh.
On the other hand, Elizabeth Banks is set to play Effie Trinket, a pink-haired showbiz type who becomes the handler of Katniss, while Paula Malcomson is Mrs. Everdeen.
And, for the end, here's the official synopsis: "The Hunger Games is a worldwide fan phenomenon, the novel having been on the New York Times best seller list for over 130 consecutive weeks.
The film chronicles Katniss Everdeen's defiant struggle to survive in a future dystopia where The Capitol requires its twelve subjugated districts to atone for their onetime insurrection through the annual "Hunger Games," a fight-to-the-death event held in a fantastical man made arena.
Although persevering through extreme hardship is commonplace for the audacious heroine, she is forced to make choices that weigh survival against humanity and life against love in order to win the games and return home to District 12."
Three more reasons to stay tuned! o stay tuned!