Movie News
T.S. Nowlin to Write Wild Guns, Wyatt Earp and Doc Holliday Movie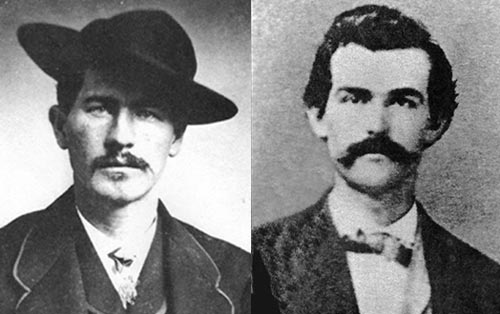 Here's something interesting. According to the latest reports, Warner Bros. has picked up Wild Guns, a spec script described as having shades of Tombstone and Sherlock Holmes.
Of course, when you have guns, you expect to see some gunslingers, and who's better than Wyatt Earp and Doc Holliday? Guess nobody, so make sure you check out the rest of this report for more details.
T.S. Nowlin is in charge for the script that "is set in the aftermath of the Civil War and features legendary gunslingers Doc Holliday and Wyatt Earp teaming up to rescue the kidnapped daughter of Sitting Bull. The young girl was abducted by a Shaman with supernatural powers who has been causing havoc throughout the old West."
Nowlin is definitely a popular guy at Hollywood, he recently sold Columbus to Relativity with Virgin, Energy Entertainment and Wonderland producing and McG attached to direct. He's also set a Marco Polo project with Endgame.
Wild Guns will be produced by Gianni Nunnari, through his Hollywood Gang production company, while Matt Cherniss will oversee for the studio.
As you see, this is quite fresh, but as usual, we'll keep an eye on the Wild Guns project, so stay tuned!