Movie Trailers
Steampunk Style Martial Arts Movie TAI CHI ZERO Teaser Trailer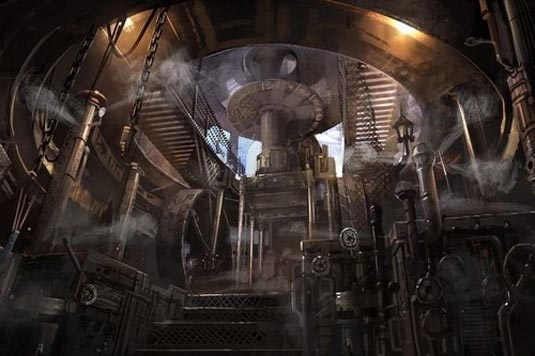 This teaser isn't a new one, actually, but since we just heard that Tai Chi Zero is now scheduled to premiere at the Toronto Film Fest, I had to feature it. This is a short teaser, but gives us a good idea of the steampunk style, the martial arts, and characters. Hit the jump to take a look:
[youtube]http://youtu.be/DMkUloRXo3s[/youtube]
Synopsis: "Young genius Yang Luchan travels to Chen Village to learn the forbidden secrets of martial arts, but learns that the village is menaced by a formidable battalion of Steampunk soldiers. The villagers realize that in order to save their home, they must trust this strange outsider with their knowledge of Tai Chi."
Ok, you bought me. You got me into looking the film, really.
Tai Chi Zero is directed by Hong Kong actor-turned-filmmaker Stephen Fung (Enter the Phoenix, House of Fury, Jump) and it stars Qi Shu, Daniel Wu, Angelababy (?) and others. The screenplay was written by Kuo-fu Chen (Double Vision, The Message, Detective Dee).
The film is premiering at TIFF this fall, but was already picked up by Well Go USA for release. Tai Chi Zero will hit theaters in 3D on October 16th, 2012, followed up by its sequel Tai Chi Hero.