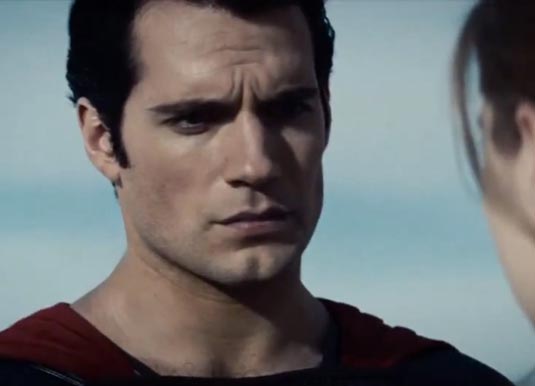 DC Comics revealed its product solicitations for April 2013 and, among the new comics and collectibles showcased, there's a new statue of Henry Cavill's Superman, based on Zack Snyder's upcoming Man of Steel and offering a new look at the film's costume design.
Check it out below, as well as the official description, which reveals that statues based on Russell Crowe's Jor-El, Michael Shannon's Zod and Antje Traue's Faora are also on the way.
MAN OF STEEL: SUPERMAN 1:6 SCALE ICONIC STATUE
Sculpted by Gentle Giant Studios Statue measures
13.25" high x 8.5" wide x 5.75" deep.
$129.95 US • On Sale May 2013
*Allocations May Occur
Before the highly anticipated summer movie, Man of Steel, hits theaters, be sure to pick up these new definitive 1:6 scale statues from DC Collectibles.
ALSO AVAILABLE!
Man of Steel: Jor-El 1:6 Scale Iconic Statue
Man of Steel: Zod 1:6 Scale Iconic Statue
Man of Steel: Faora 1:6 Scale Iconic Statue
Man of Steel hits theaters on June 14th, 2013 in 2D, 3D and IMAX 3D, and it also stars Kevin Costner, Diane Lane, Amy Adams, Laurence Fishburne and others.